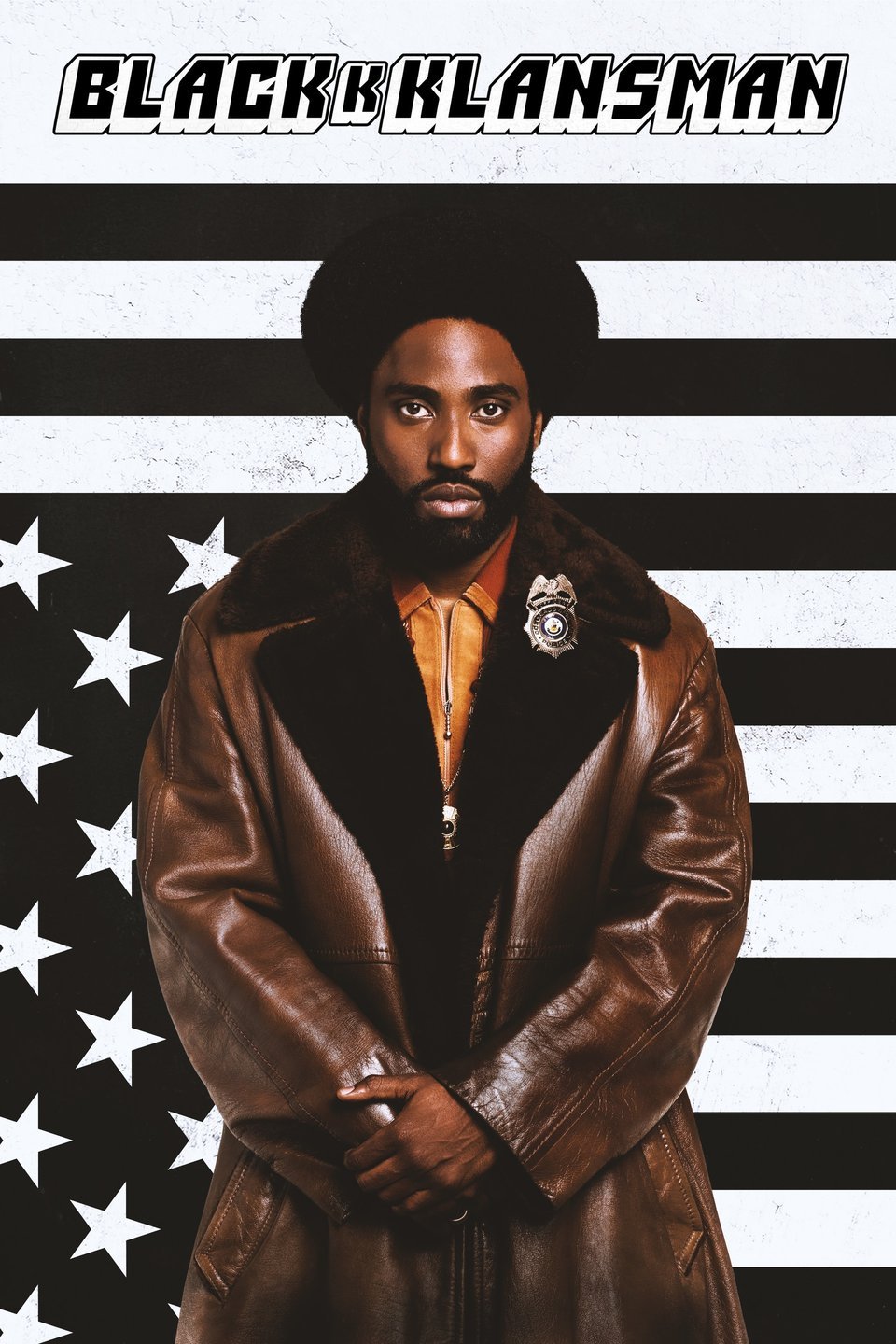 The fall of 2018 has arrived with what appears to be the first wave of award season movie contenders such as
A Star Is Born
with Bradley Cooper and Lady Gaga, and Neil Armstrong's biography
First Man
with Ryan Gosling. Along with those films comes BlacKkKlansman, another controversial yet well-crafted biographical crime drama directed by Spike Lee. The story is based around true events centering around an African American police officer from Colorado Springs named Ron Stallworth, who successfully managed to infiltrate the local Ku Klux Klan headquarters with the help of his Jewish partner and surrogate, eventually becoming its leader undercover. Based on true events, Spike Lee chose to bring a story to the big screen, carrying with it emotional weight and power with themes that are relevant with today's political climate as the film draws strong parallels between the past and present. BlacKkKlansman has Spike Lee doing what he does best, which is presenting stories that dive into societal issues in today's world, often ones that affect minorities and display racism in society. Here with this story, he services the film to deliver direct parallels from past events to present day situations while delivering what's hands down his strongest work in decades
.
BlacKkKlansman
is not just one of the best movies of the year, it's a well-executed story that's brilliantly acted and directed with great doses of energy in telling its story. It helps that the concept of the story is unique and not one that most of the audience is familiar with. The film delivers an exceptional study of both cultural and institutional racism in America, while providing hope of change because as the film showcases at one point, as strange as the scenario was, it actually happened. Lee takes you on a trip through the 70's era in a way that's both highly entertaining and often hilarious, while becoming serious when needed regarding the issue of race in America. Director Spike Lee has a flair for making films that are rich in performances, satirical in tone, stylish in directing, and entertaining as hell while incorporating elements and themes that make the audience ponder over the topics presented long after the film is over. The film tackles themes such as slavery, integration, ethnic cleansing, black exploitation, and anti-semitism with the overall message of the film saying that horrible things have been done in the name of preserving an America that's all white with the film stating the obvious that the KKK and white supremacists are very dangerous. Spike Lee also makes it a point to state that racism can find itself sneaking into basic mainstream ideologies, while being buried under the layers with social issues such as crime, immigration, and tax policy. As was the case with films such as
Do The Right Thing, Malcom X, Get On The Bus
, and
Inside Man,
Lee is unapologetic in delivering his case of racism in his films, but here he balances out the two different sides of the coin in regards to the issue while making strong cases for his arguments.
On an acting and technical note, BlacKkKlansman has a strong cast that delivers terrific performances and bring these real-life figures to the big screen while making them complex. As far as performances go, John David Washington, son of legendary actor Denzel Washington ends up delivering a strong performance as Ron Stallworth, demonstrating that he has the range to command a film like his father on a dramatic scale while being more on the comical side. Adam Driver delivers what's easily his strongest performance yet as Stallworth's partner, who successfully infiltrates the KKK while Stallworth gets the attention of it's leader David Duke over the phone. Topher Grace does a solid job playing the infamous leader of the Klan, showing both his misguided influence over the branch as well as his arrogance as he's not able to figure out that the person he's been engaging with on the other side of the phone is a black man. Laura Harrier does a solid job playing Patrice Dumes, Ron's love interest with notable supporting roles from Robert John Burke as police Chief Bridges and Alec Baldwin as a segregationist in the films opening scene. Virtually the entire cast does a terrific job of bringing realism to their parts and helping sell what comes off as an outrageous scenario to the audience with the twist being it's not fiction, it's real life. On a technical note, the films cinematography is top notch, giving the film a satire feel with the costume design and art-set decoration further driving home the 70's feel of the story. The films acting and technical aspect all blend well to help enrich the films storytelling. The film flows at a steady pace, allowing enough time to develop the plot and characters without ever feeling it overstayed it's welcome.
As a piece of filmmaking,
BlacKkKlansman
is a beautiful mixture of biography and crime mixing with political drama meshing together to create a film, that's not only extremely entertaining but has something to say about racism in today's culture. Spike Lee gives the film a sense of style, humor, and conviction in telling the story presented here while making a final case of the parallels in the films closing moments. Lee makes a stunning parallel between the racism depicted in the 70's and the resurgence of racial hatred in today's climate. While it can be said that Spike Lee most likely stretched out elements of this story for dramatic purposes, he does a sure fine job of making this film highly entertaining while miraculously not dividing audiences with his approach to the story and incorporation of political themes. Even if those don't necessarily agree with the points that Spike Lee makes with the story, there's much to enjoy with the film on an entertainment level. It's entertaining, it's provocative, it's funny, it's moving, and has something to say about the issue of race in America. For John David Washington, his performance is quite impressive and shows that he has a future in the industry as an actor, and can stand on his own apart from his dads legacy of being a terrific actor. For Spike Lee, this is easily his best film in decades with a strong chance of gaining some Oscar recognition.
BlacKkKlansman
is one of the most surprising films of the year, that entertains it's audience but also makes valid points regards to the theme of racism. For some it might be a little heavy on the political side, for others it's an unusual gem for a biography and crime drama, that manages to be totally worthwhile as a piece of entertainment while making it's audience alarmed to the issues surrounding today's society. For director Spike Lee,
BlacKkKlansman
is a triumph and masterful piece of entertainment that can dazzle as well as inform it's audience.
Final Verdict: SEE IT